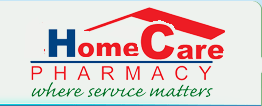 Somerford House
Somerford Place
Willenhall
WV13 3DT
Opening Times:
Monday to Friday: 9am to 5pm

Tel: 01902 606514
Fax: 01902 602660
Email: service@homecarepharmacy.co.uk
Training
COMPLIANCE SYSTEMS TRAINING


For all of the compliance systems that we offer, tailored training will be delivered on the first day that the medication is delivered to your CareHome. The training is delivered by highly skilled members of our team, who have several years of experience.


SAFE HANDLING AND ADMINISTRATION OF MEDICINES

Our training for the Homecare staff at a basic level is designed to ensure safe handling and administration of medicines to the residents. The trainer will go through the procedures for recording of the medication and the re-ordering procedure. They will provide you with contact details of the CareHomePharmacy.com staff team who will look after the CareHome.
ON-LINE TRAINING

We are almost ready to introduce online training and offer it to more experienced staff at our client's request. The training can be undertaken in the CareHome setting or in the comfort of the learner's own home, provided they have access to the internet. This will save valuable time away from work or home! An accredited training certificate will be issued upon successful completion of the course.

If you would like to register for on-line training, click here

Click here to Join Our Service or discuss your particular requirements.