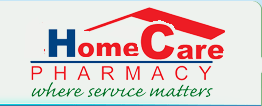 Somerford House
Somerford Place
Willenhall
WV13 3DT
Opening Times:
Monday to Friday: 9am to 5pm

Tel: 01902 606514
Fax: 01902 602660
Email: service@homecarepharmacy.co.uk
Services to Groups of Homes
Groups of CareHomes


For Groups of CareHomes, we provide a tailor-made package which will not only enable you to provide a consistent level of care and standard across all of your CareHomes, but also give you the freedom of putting control mechanisms at a central location within your organisation. This will help in a better overall control, outcome and at a reduced cost to your organisation.

In summary, our offering to Groups of CareHomes is outlined as below:


We can offer other facilities and services, depending on the individual circumstances and requirements of the Group. Please do contact us to discuss your particular needs. You will be pleased you have contacted us.

Click here to Join Our Service or discuss your particular requirements.