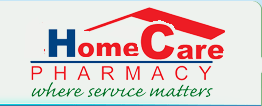 Somerford House
Somerford Place
Willenhall
WV13 3DT
Opening Times:
Monday to Friday: 9am to 5pm

Tel: 01902 606514
Fax: 01902 602660
Email: service@homecarepharmacy.co.uk
Prescription Access
We can collect prescription from your surgeries on your behalf if you so require. This can save valuable time for your staff to be carrying out other duties and looking after the residents within the CareHome.

We provide you with access to the prescriptions collected on your behalf within minutes. This is normally done in an electronic format, but can be arranged in paper format, if required. This advance access will help you in organising your care treatment plans and provide early warning of what medication deliveries to expect later in the day or the next day.


The electronic prescription access service is completely confidential.

The service is only available to CareHomes who have already signed up to our pharmacy service.
Click here to Join Our Service or discuss your particular requirements.

If you are already a client and would like to sign up to our Prescription Access Service, click here.

If you are already a client who has signed up to our Prescription Access service and would now like to access the service, click here.