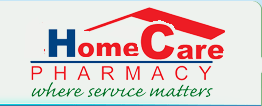 Somerford House
Somerford Place
Willenhall
WV13 3DT
Opening Times:
Monday to Friday: 9am to 5pm

Tel: 01902 606514
Fax: 01902 602660
Email: service@homecarepharmacy.co.uk
NHS Services
CareHomePharmacy.com offers a very comprehensive NHS services. We aim to provide a service which fits in with our customer rather than customer having to fit in with our service. Our staff follow strict Standard Operating Procedures (SOPs) which lead to an enhanced service to our customers.

NHS & Private Prescriptions

CareHomePharmacy.com dispenses all types of NHS prescriptions and aims to give advice and guidance on how best to take medicines. We are also able to dispense private prescriptions when required.


Dispensing for Special Needs

In accordance with the Disability Discrimination Act (DDA) we aim to offer support to those who are in need. Where required we provide medication in easy to open bottles or bold lettering or in weekly or monthly medication packs. Residents in CareHomes receive their dispensing via our Monitored Dosage System which is designed to help Nurses and Carers manage medication.

Patient Medication Records

We hold records of every prescription and dispensing transactions. We also hold appropriate personal details of patients we dispense for. Consent is provided under contract with the CareHome or individually by the patient. All information held is for the exclusive use of CareHomePharmacy.com and is never made available to any third party


Waste Medicines

We operate a collection service of waste medicines from CareHomes. Patients in the community may also take unwanted medicines to one of our branches. All unwanted medication is disposed of in accordance with Waste Management Licensing Regulations and good practice guidelines. We will collect out of date or unwanted medication from the homes of those who are house bound.

Medicine Use Reviews (MUR)

We offer medication reviews to patients as required. CareHome residents receive reviews as part of our standard range of services. Patients in the community may visit one of our branches to receive a Medicines Use Review where our pharmacist will be pleased to help. This service is often referred to as MUR.

Repeat Dispensing

We operate the Repeat Dispensing programme used by many surgeries. Our systems allow us to hold each issue and release it on a timely basis. We communicate with surgeries when required about discontinued items or changes to therapy

Health Awareness & Self Care

Our pharmacists and staff are available to answer any questions on healthier lifestyles. We can recommend resources and guidance on how you can take care of your own health or that of your residents. We are also able to sell equipment and diagnostic kits to allow you to monitor your own health.

If you run out of you regular medicines

Under the RPSGB guidelines we are able to supply short term supplies for critical medicines in the event that you run out. Emergency Supplies are made at the discretion of the pharmacist and can only be done when the patient is known to us. For further information, please contact our pharmacist. A charge may be applicable if you make use of this service

Click here to Join Our Service or discuss your particular requirements.